Pikeville Medical Center is administering Pfizer COVID-19 vaccinations for those 12 years and older at PMC's Walk-In Pharmacy on Hibbard Street, across from McDonald's on the days/hours listed below without an appointment. Anyone under 18 years of age must be accompanied by a parent or guardian.




Children ages 5-11 may receive the vaccine by appointment only at PMC's Urgent Care & Family Wellness Center. Please see the graphic below for details.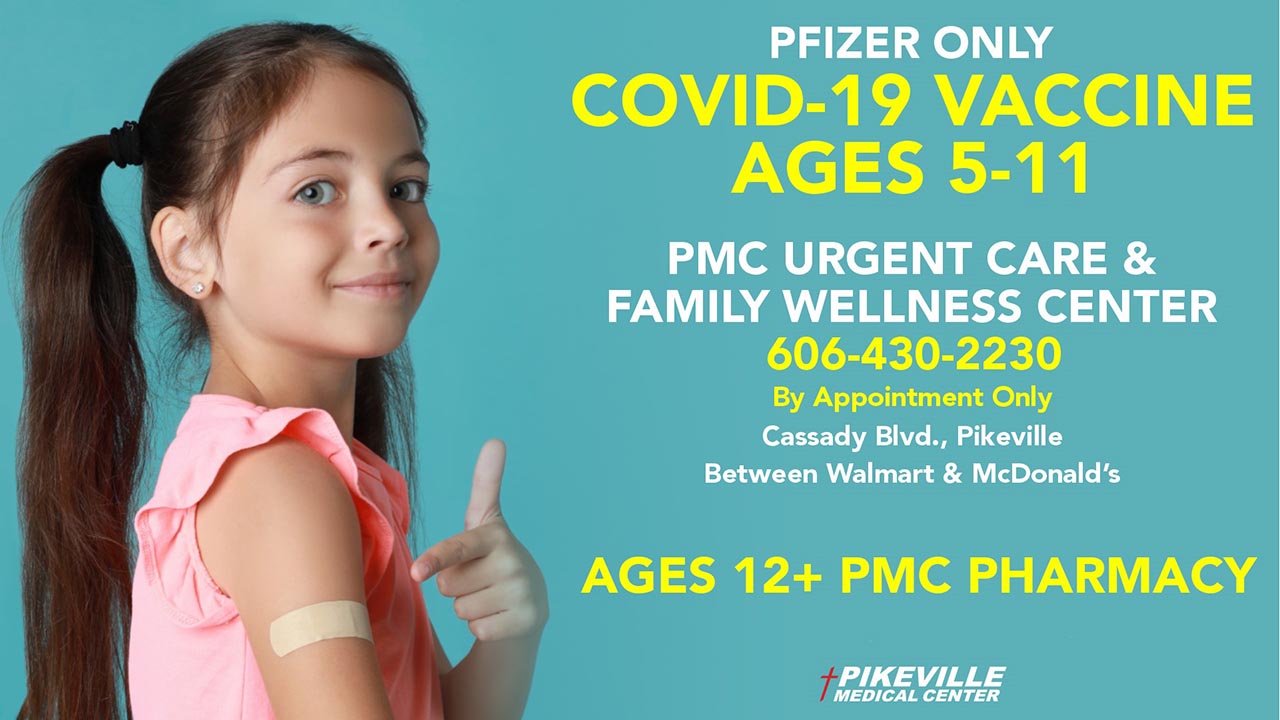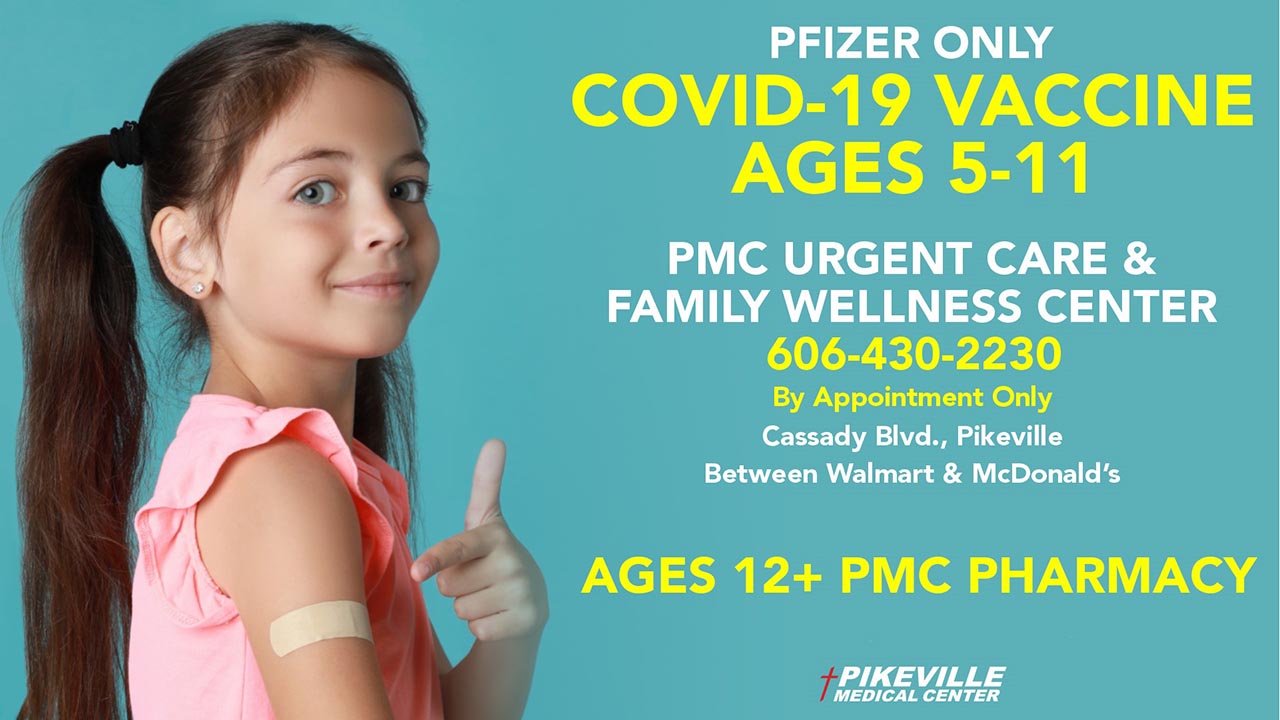 Anyone who was vaccinated in Kentucky and has lost his/her COVID-19 vaccination card can obtain proof of vaccination by visiting https://chfs.ky.gov/agencies/dph/dehp/idb/Pages/kyir.aspx and clicking on the link in the green box.