UPDATE
AS OF JUNE 27, THE OUTPATIENT PHARMACY WILL BE GIVING PFIZER 2nd, 3RD and 4TH DOSE BOOSTERS FROM 11am to 2 PM MONDAY THRU FRIDAY. MODERNA VACCINE WILL BE GIVEN ONLY ON THURSDAYS FROM 11AM TO 2 PM. CHILDREN UNDER 12 REQUIRING PFIZER VACCINATION WILL NEED TO MAKE AN APPOINTMENT AT PMC URGENT CARE IN THE OLD STAPLES BUILDING.

Children ages 5-11 may receive the vaccine by appointment only at PMC's Urgent Care & Family Wellness Center. Please see the graphic below for details.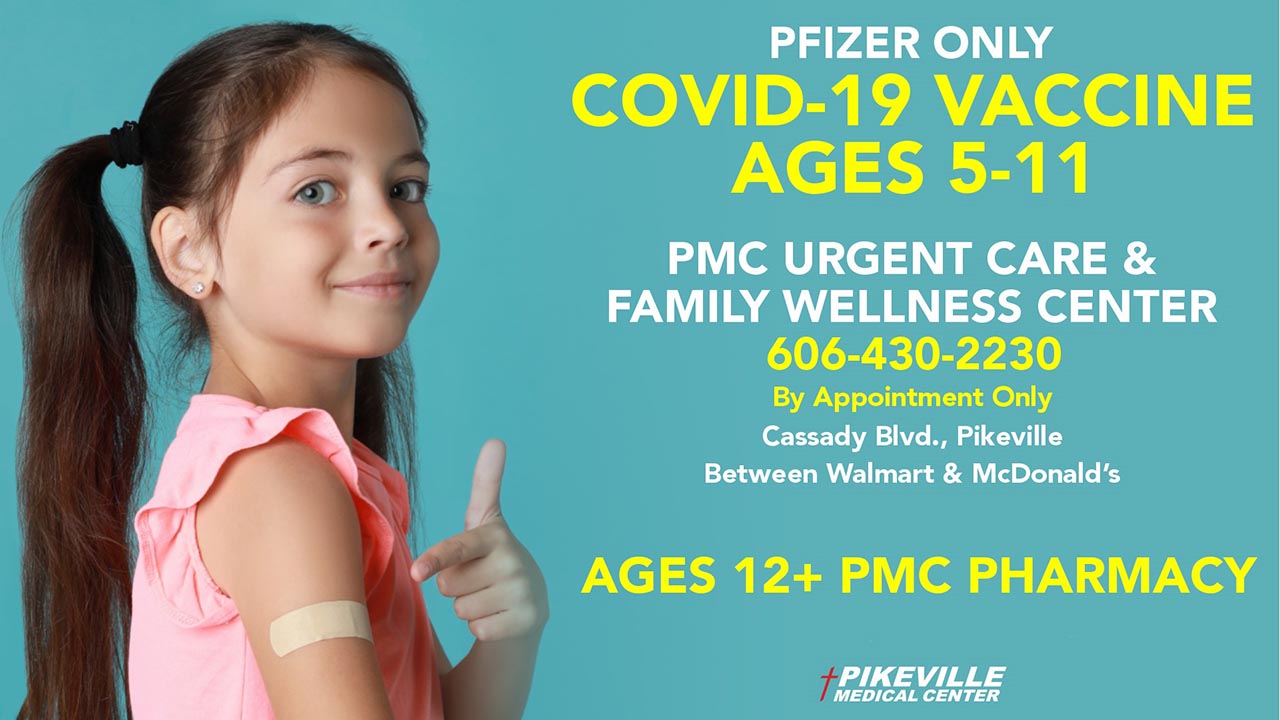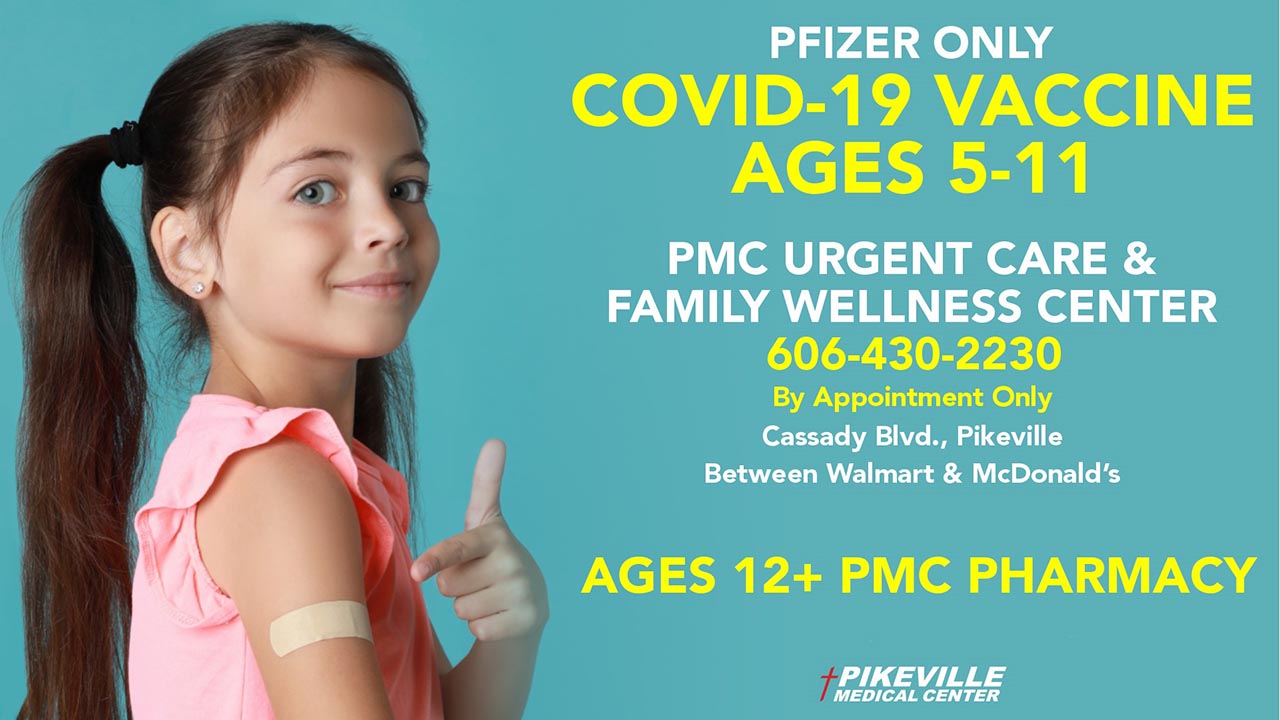 Anyone who was vaccinated in Kentucky and has lost his/her COVID-19 vaccination card can obtain proof of vaccination by visiting https://chfs.ky.gov/agencies/dph/dehp/idb/Pages/kyir.aspx and clicking on the link in the green box.